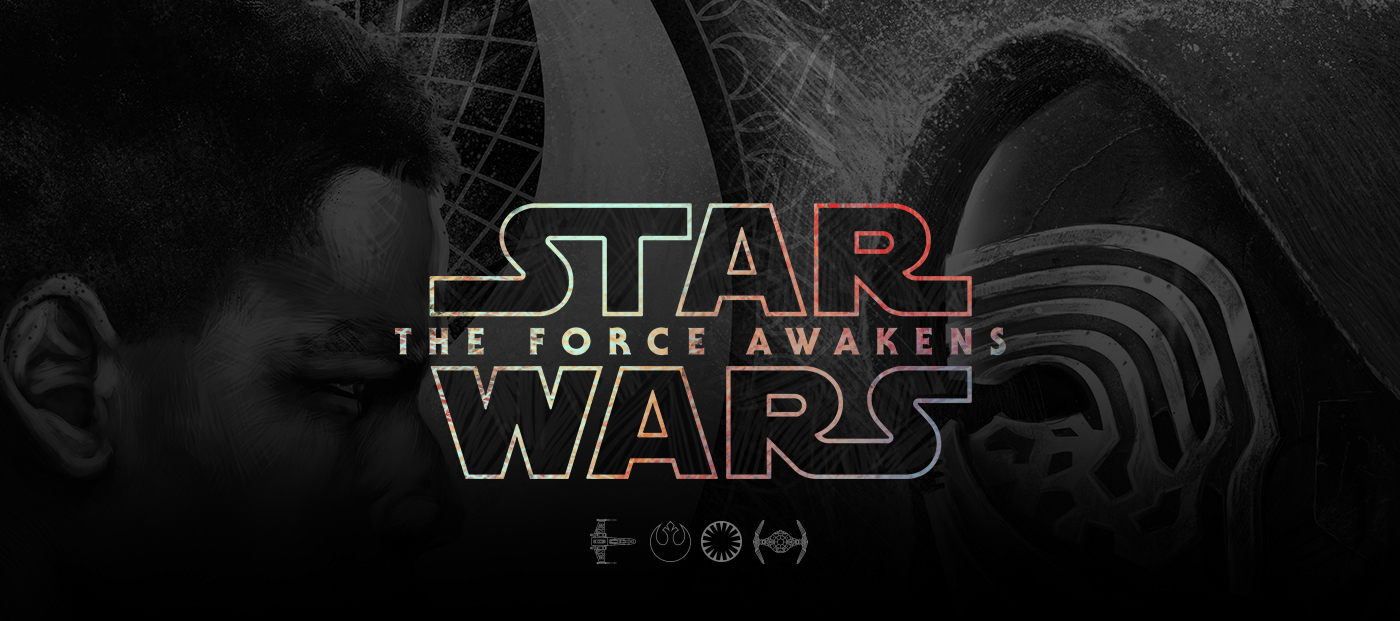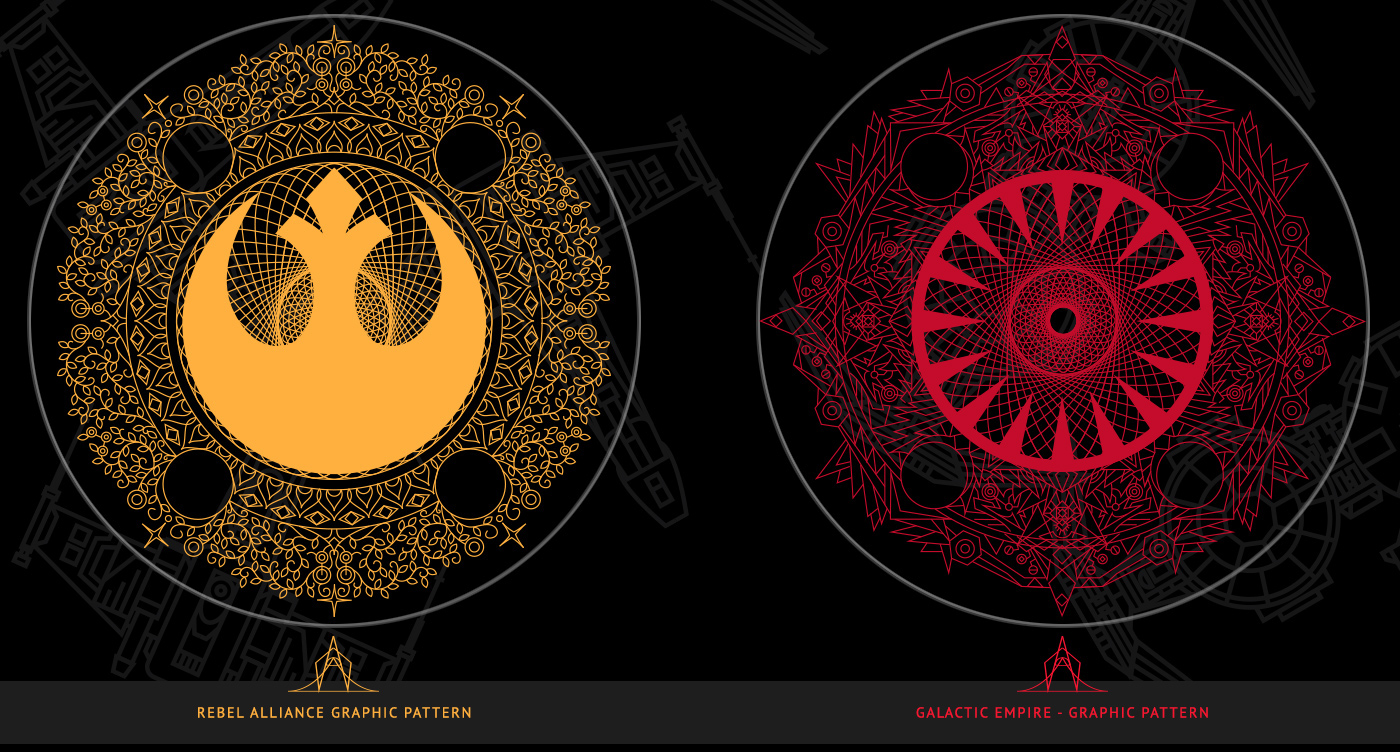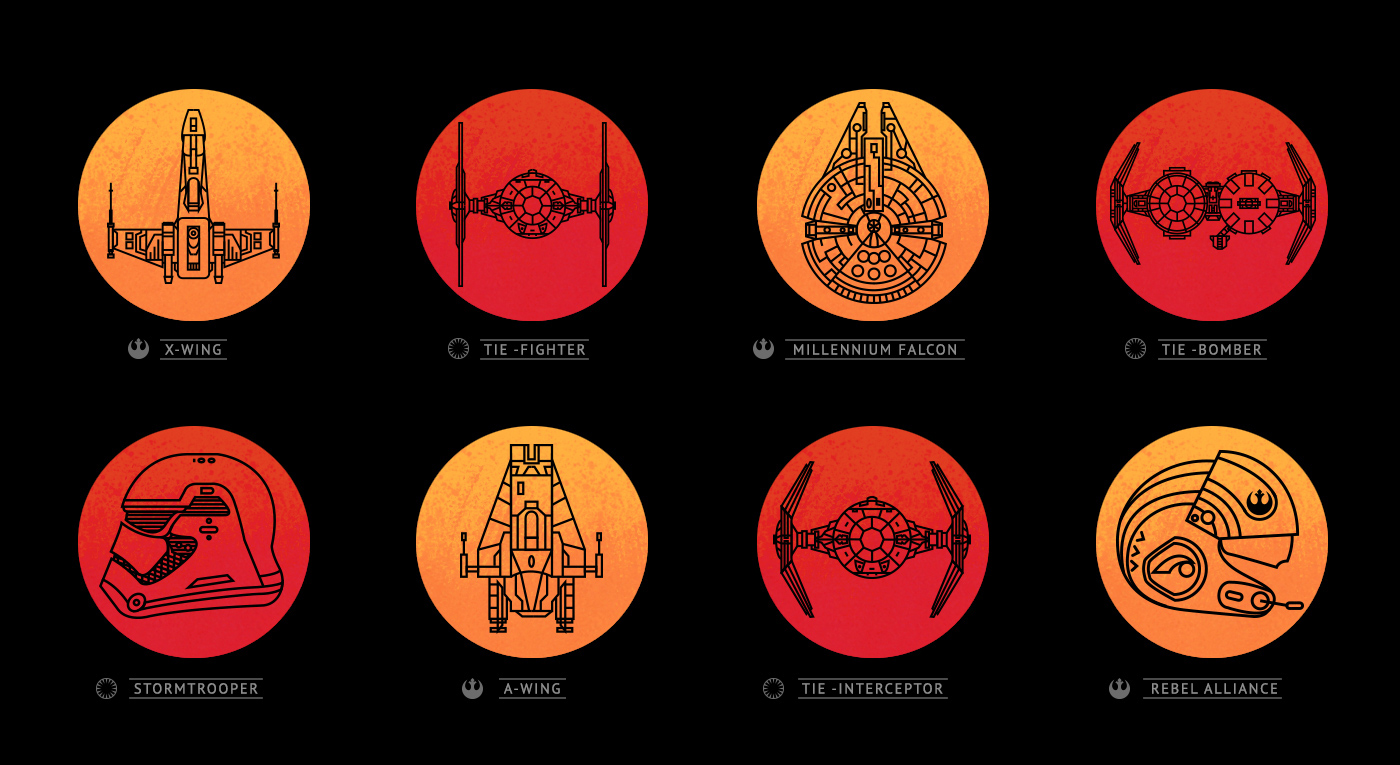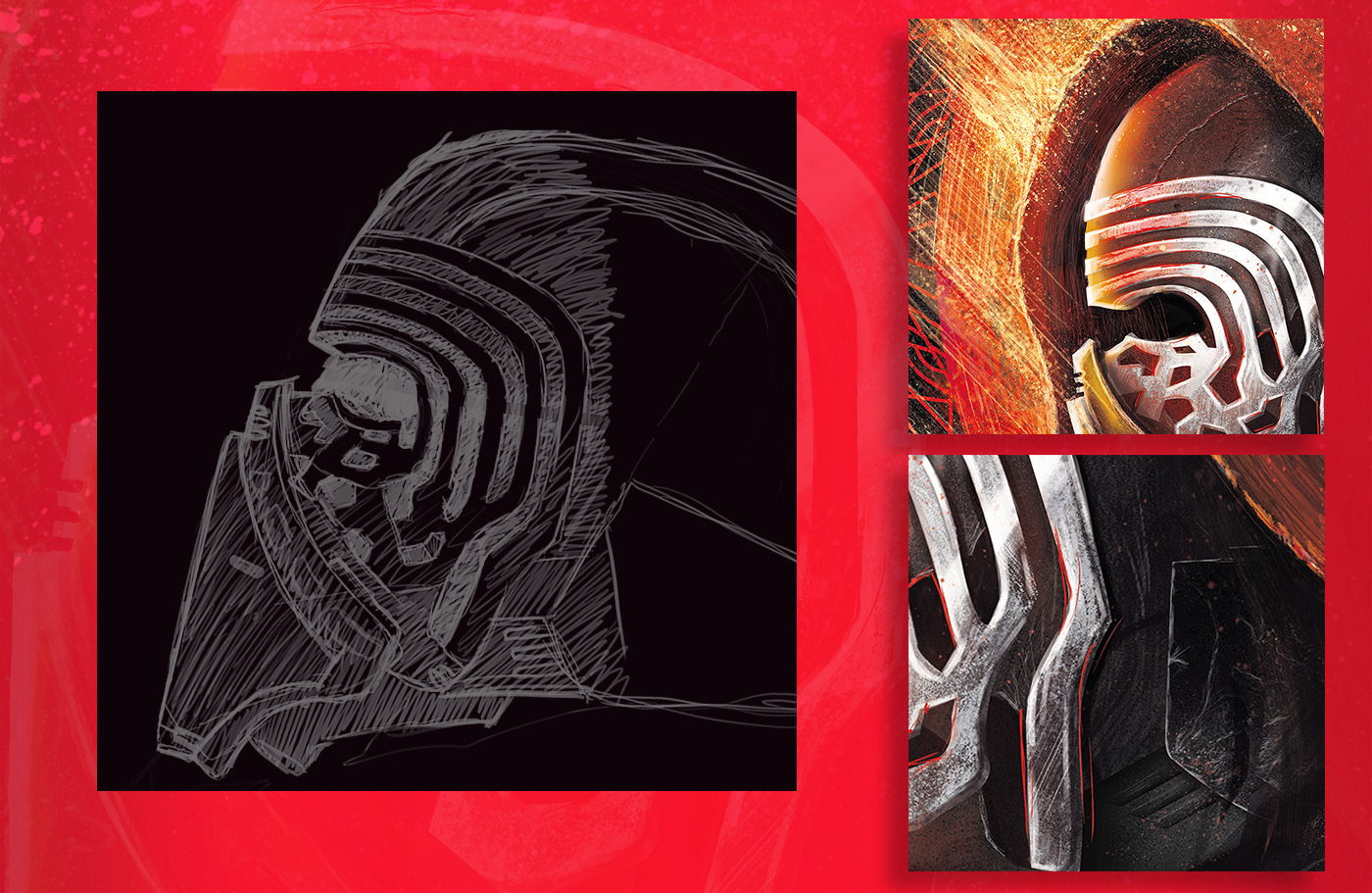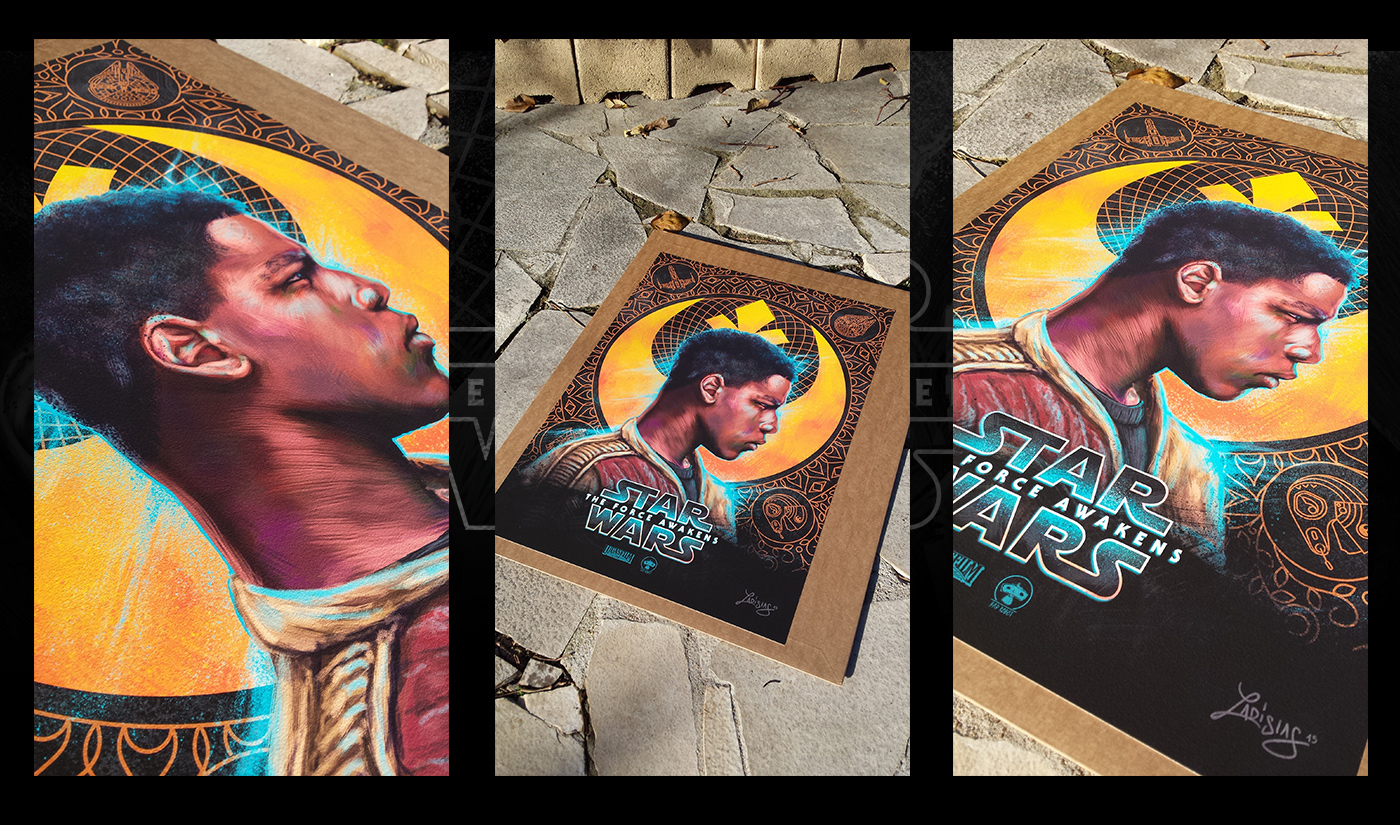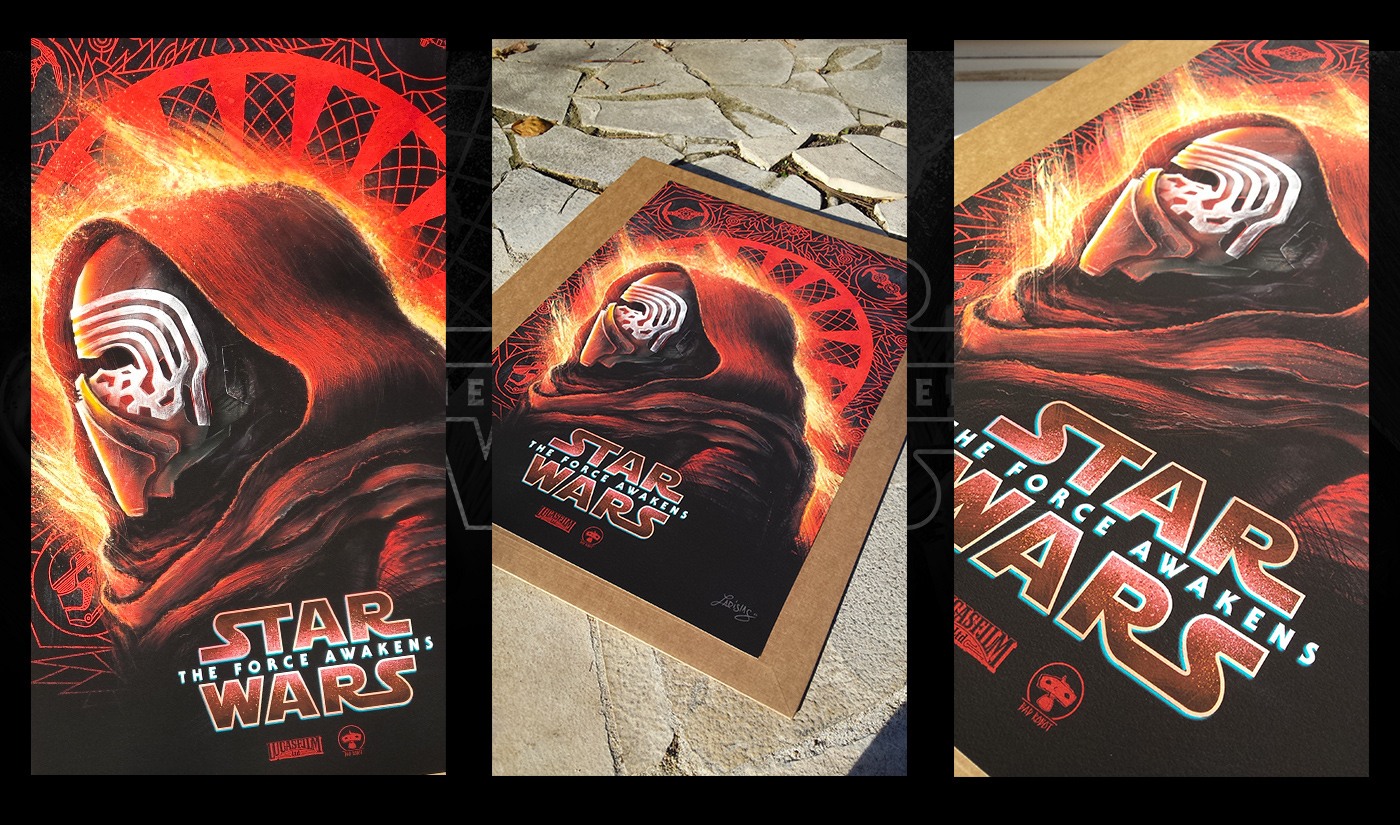 UPDATE : STAR WARS EXHIBITION CURZON MAYFAIR LONDON
I had the chance to be shortlisted with 9 others talented Artists . My Finn Poster and  the 9 selected posters will be Exhibited for 2 weeks in "Curzon Mayfair London cinema" ( If you're in the Area don't hesitate to go and take a look :) ).
You can discover the 10 selected posters on this link :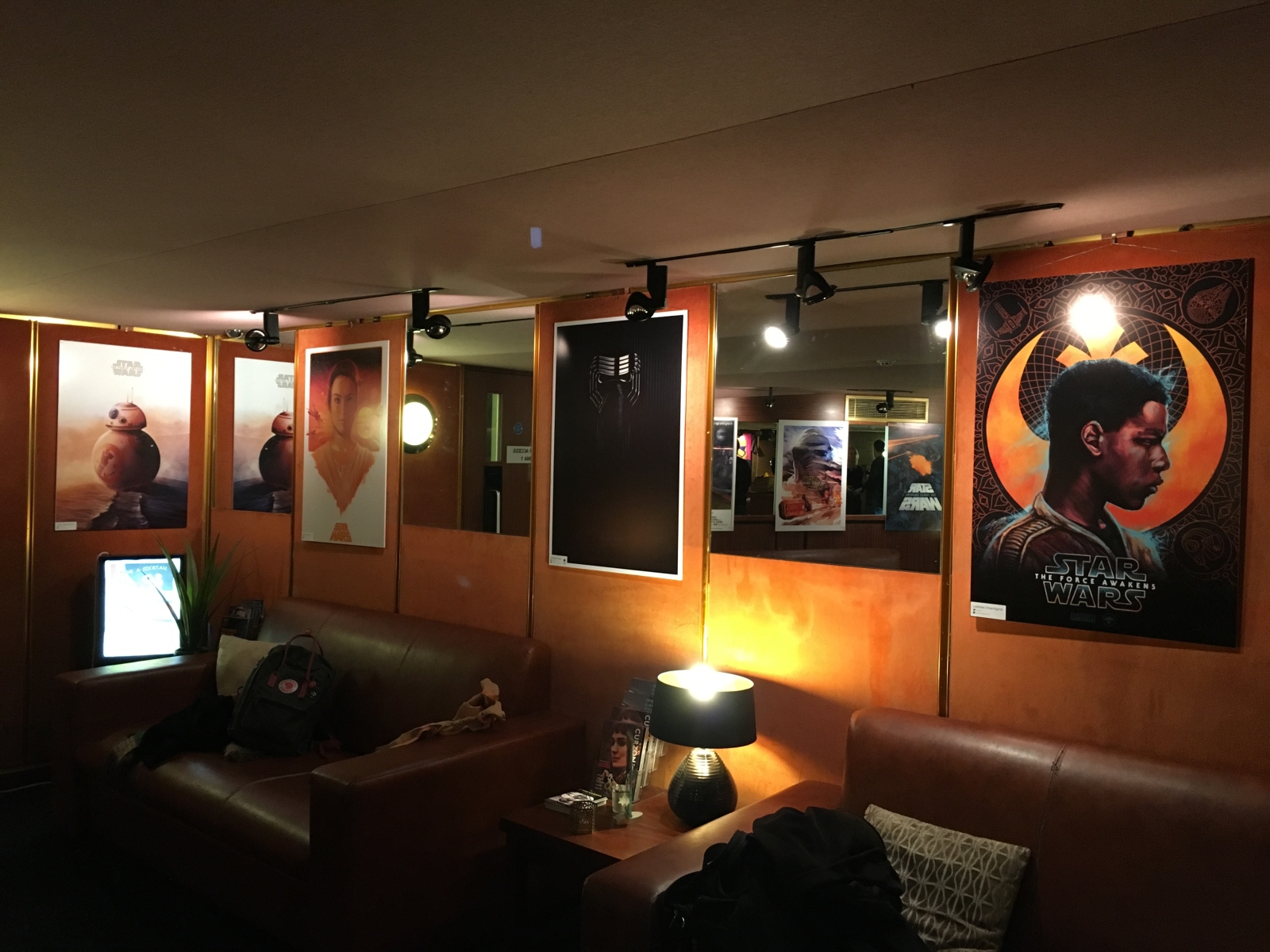 - US people:  If you would like to purchase this Artwork as a "Fine Art poster " or "Framed" print you can order it on this website :
https://www.crated.com/Ladislas
( as i live in France shipping cost will be cheaper by ordering directly on this website for a US delivery).
- EUROPE and Non US people: Feel free to post a comment or send me a message if interested in purchasing this poster. I'll be happy to seek for the best solution to deliver a poster in your country. Thanks.