MOONLIGHT ALTERNATIVE MOVIE POSTER ILLUSTRATION
Here is my graphic tribute to the great movie moonlight directed by Barry Jenkins. This is a movie filled with emotion and questioning about sexual identity and rejection in a Miami black community ghetto. We follow the main character "Chiron" through his childhood, adolescence and adult age, his path and troubles with integrating within his community. I wanted to traduce the emotional fight that the character feels starting from his childhood in the ghetto. I decided to represent the fire inside that grows inside him that he 's keeping inside. I've drawn and painted Chiron character at 3 different ages.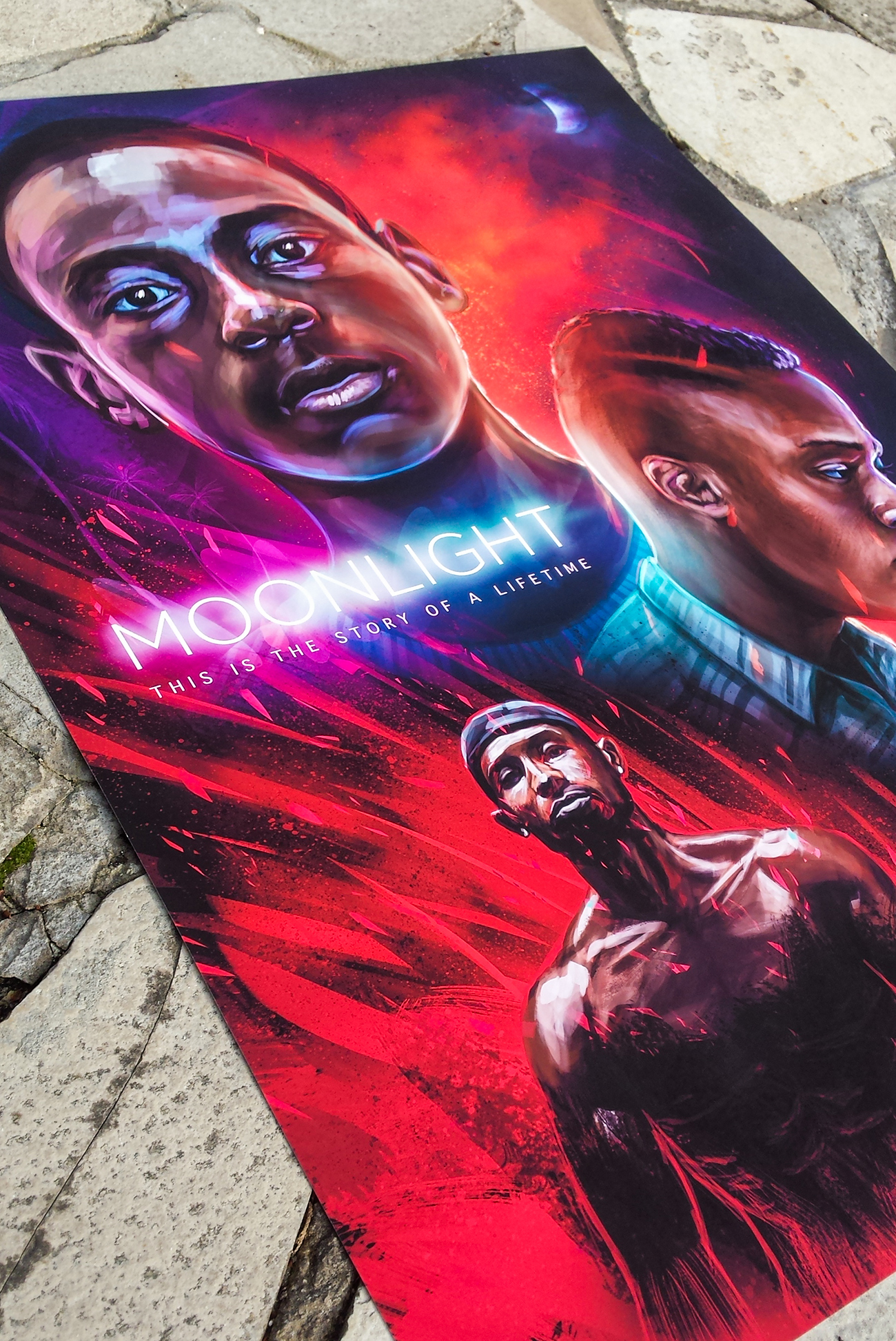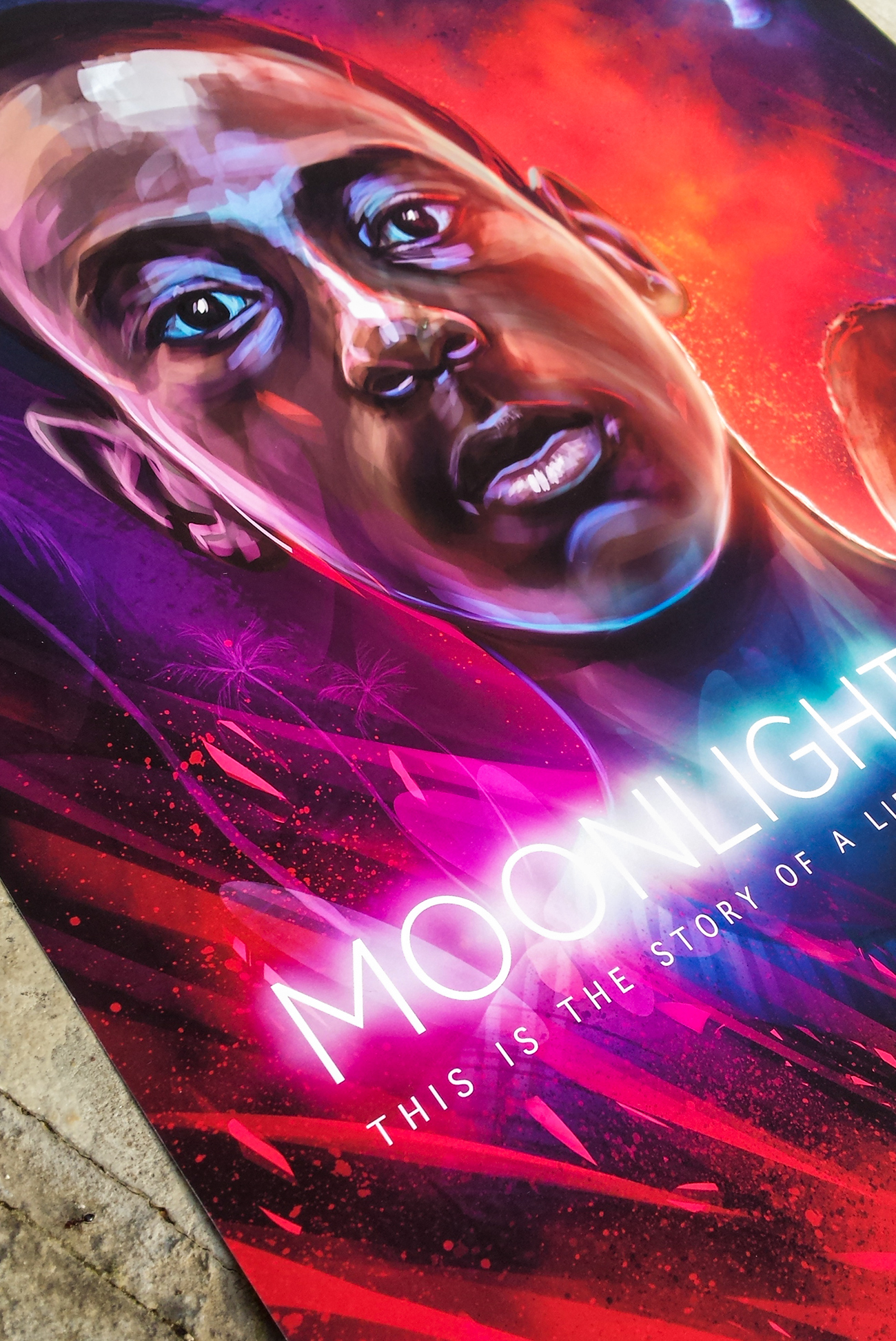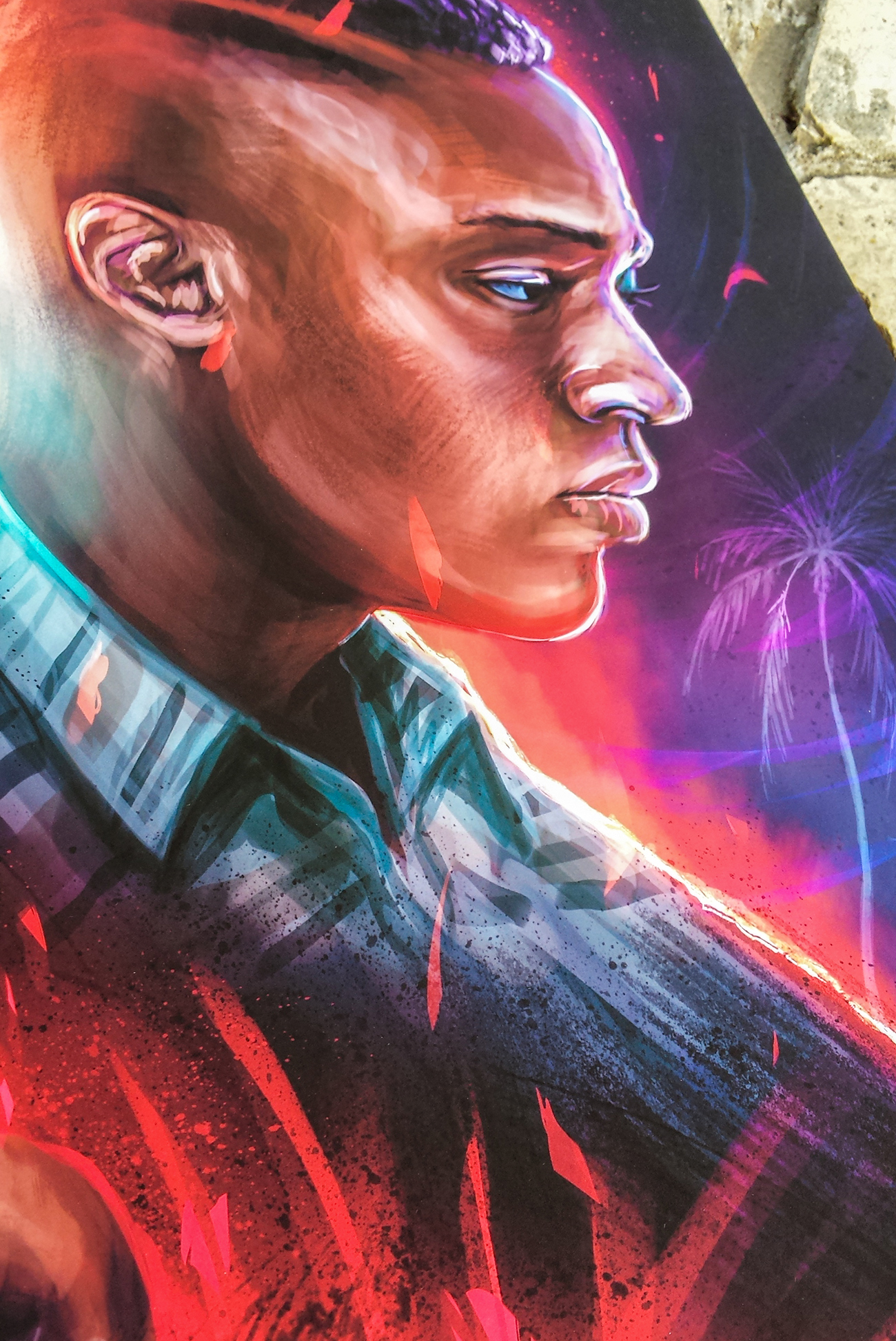 Thanks for watching this project. I hope you enjoyed it. 
This Moonlight Alternative Poster was created using Adobe photoshop and a graphic tablet. I didn't used any photograph or texture in it. Just digital brushes and vector shapes. 

  If you would like to purchase this Artwork as a "Fine Art poster ", you can order it on my website : 
If you Liked this project and want to see more about my works feel free to add me on my social pages here: