LA LA LAND ALTERNATIVE MOVIES POSTER ILLUSTRATION
Here is my graphic tribute created about the movie La La Land directed by Damien Chapelle, starring Ryan Gosling & Emma Stone. For this poster, I wanted to work on the color mood. I Think that the visual atmosphere of the movie is excellent. I was inspired by it a lot. I've also picked the "Griffith observatory" as the main element for the background. This is a place which is one of the location for some scenes in the movie and it's a place that I've visited too. There's a stunning view of Los Angeles by night so i really wanted to include this in the poster.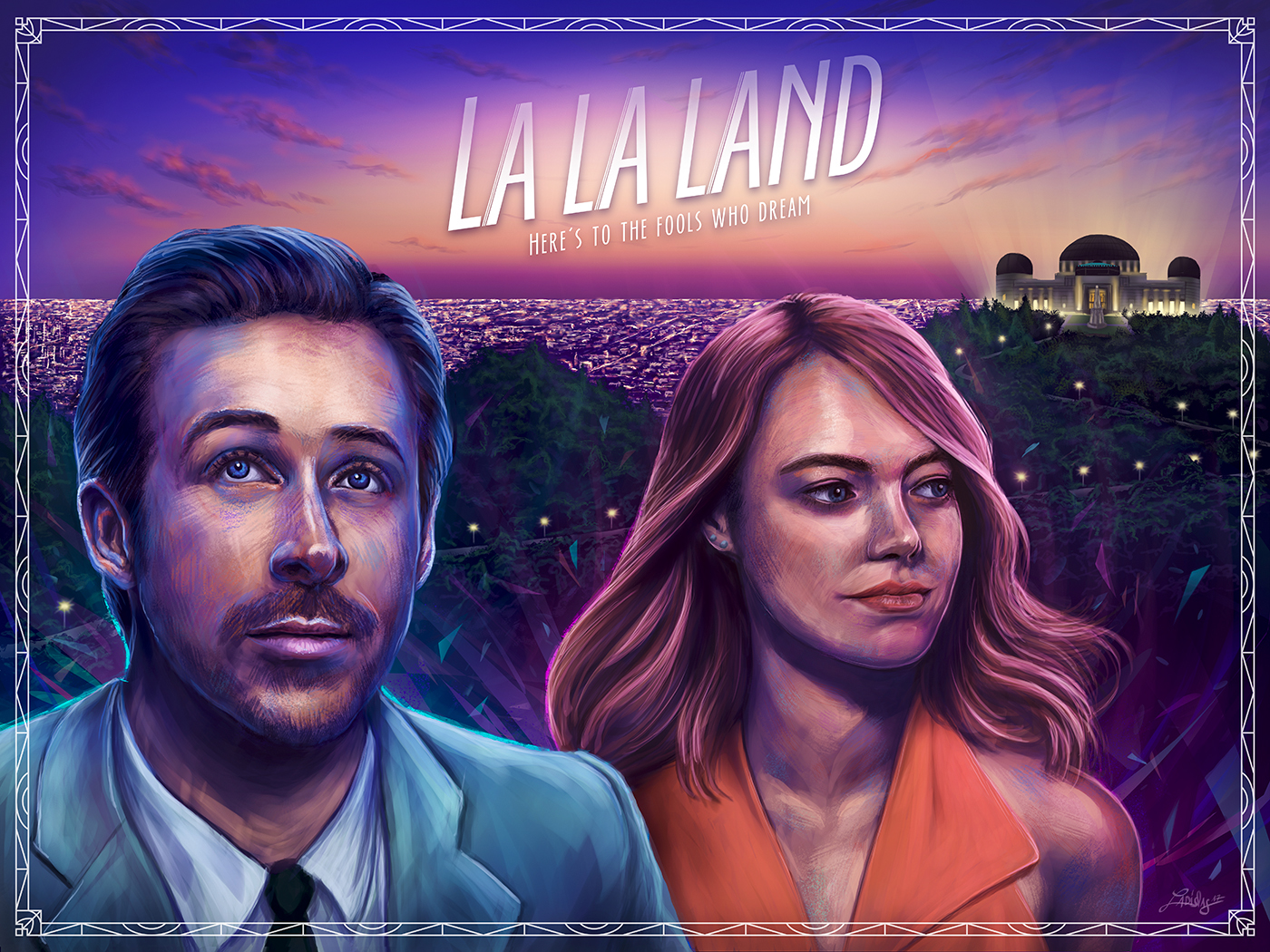 INSPIRATION PICS
To create this Artwork, I've based my image on several images, these weren't referenced images but I was inspired by them to help me get the right mood and atmosphere in the Artwork.
Thanks for watching this project. I hope you enjoyed it. 
This La La Land Alternative Poster was created using Adobe photoshop + adobe Illustrator + a graphic tablet. I didn't used any photograph or texture in it. Just digital brushes and vector shapes.
  If you would like to purchase this Artwork as a "Fine Art poster ", you can order it on my website : 
If you Liked this project and want to see more about my works feel free to add me on my social pages here: