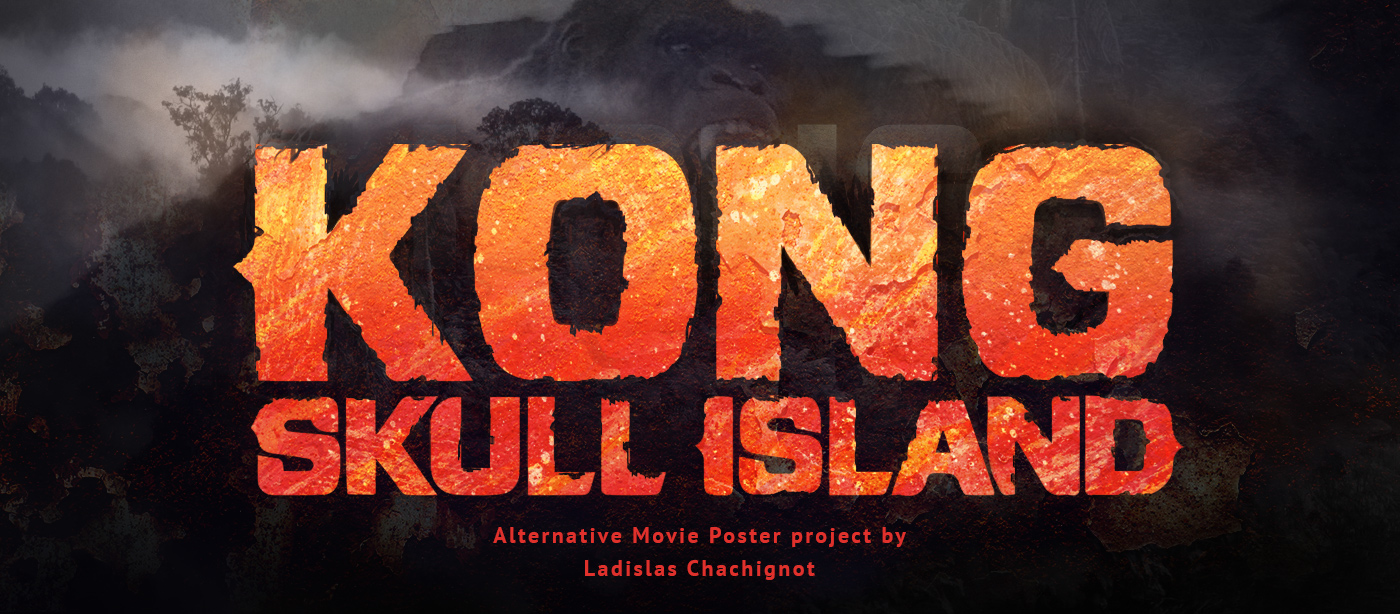 I've recently worked on this alternative movie poster about the movie

"Kong:Skull Island" 
Directed by "Jordan Vogt-Roberts". 
I've created this Artwork as a graphic tribute about it. 
In this poster, i wanted to work on the visual atmospheres, the colors and the jungle, the Tribal symbols. I was inspired by  Indiana Jones movies, as well as various other images taken from the trailer of the movie.  
I've included in the project various elements to show how i've created, painted it including , inspirations pics, step by step and various details. Thanks for the visit !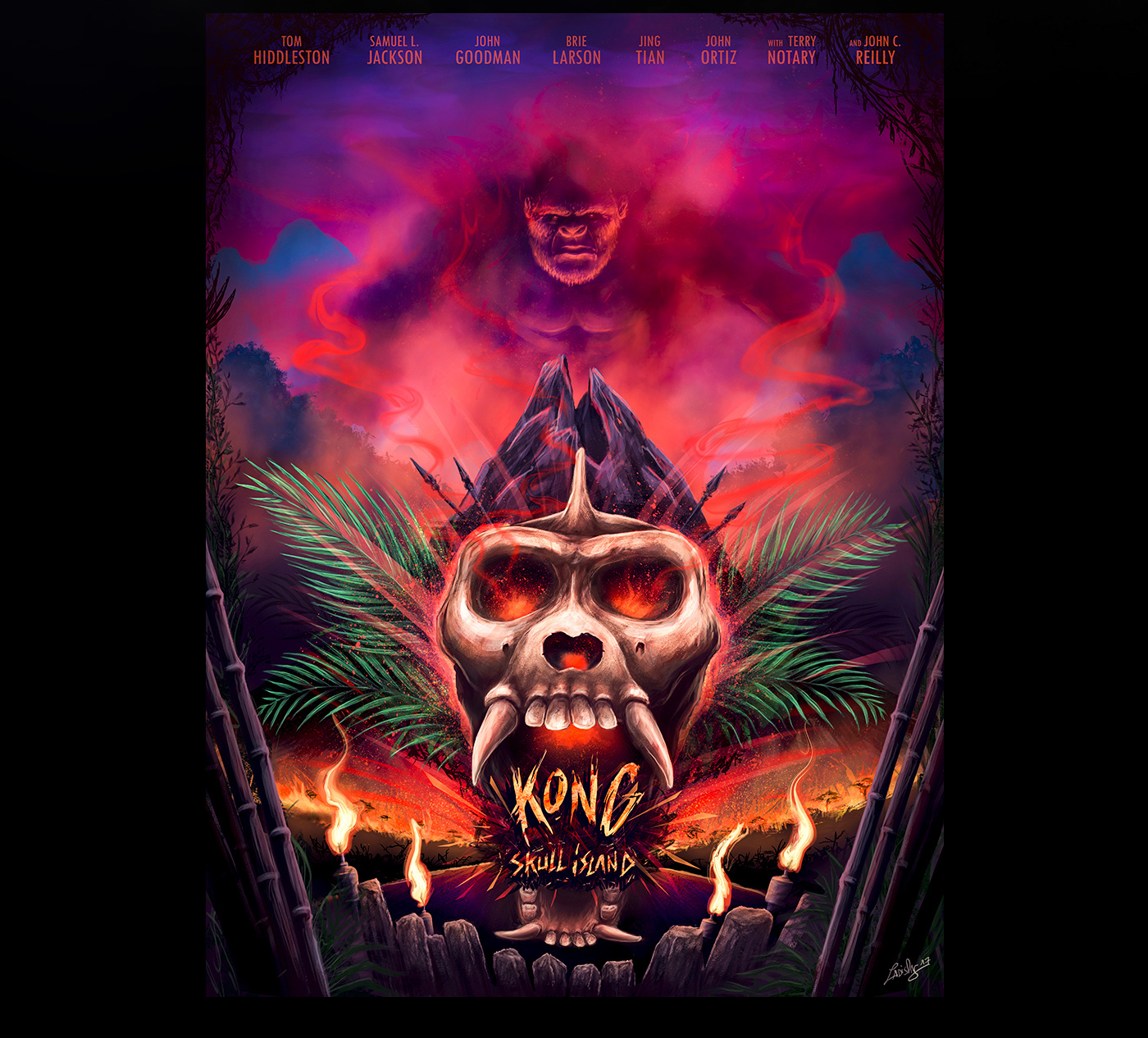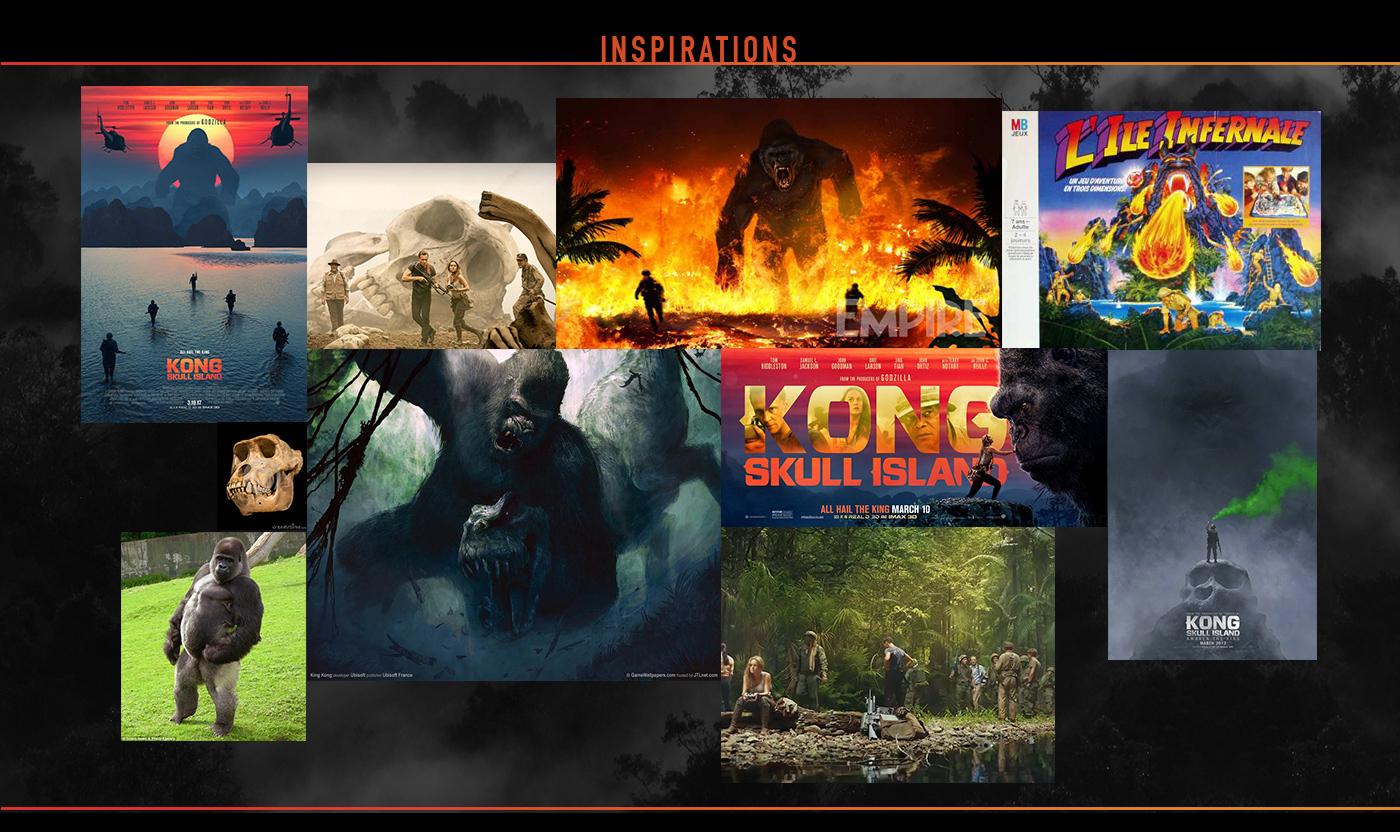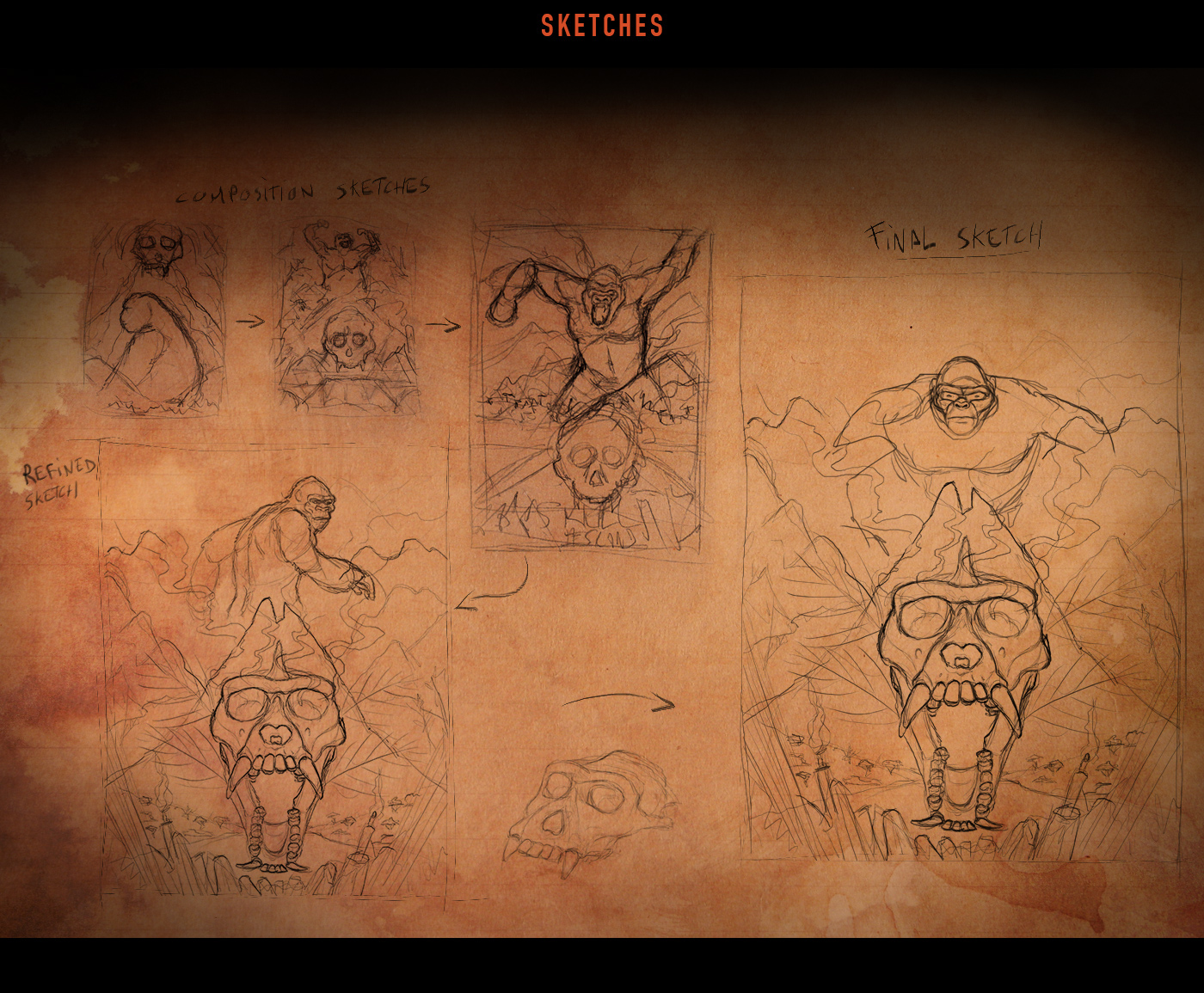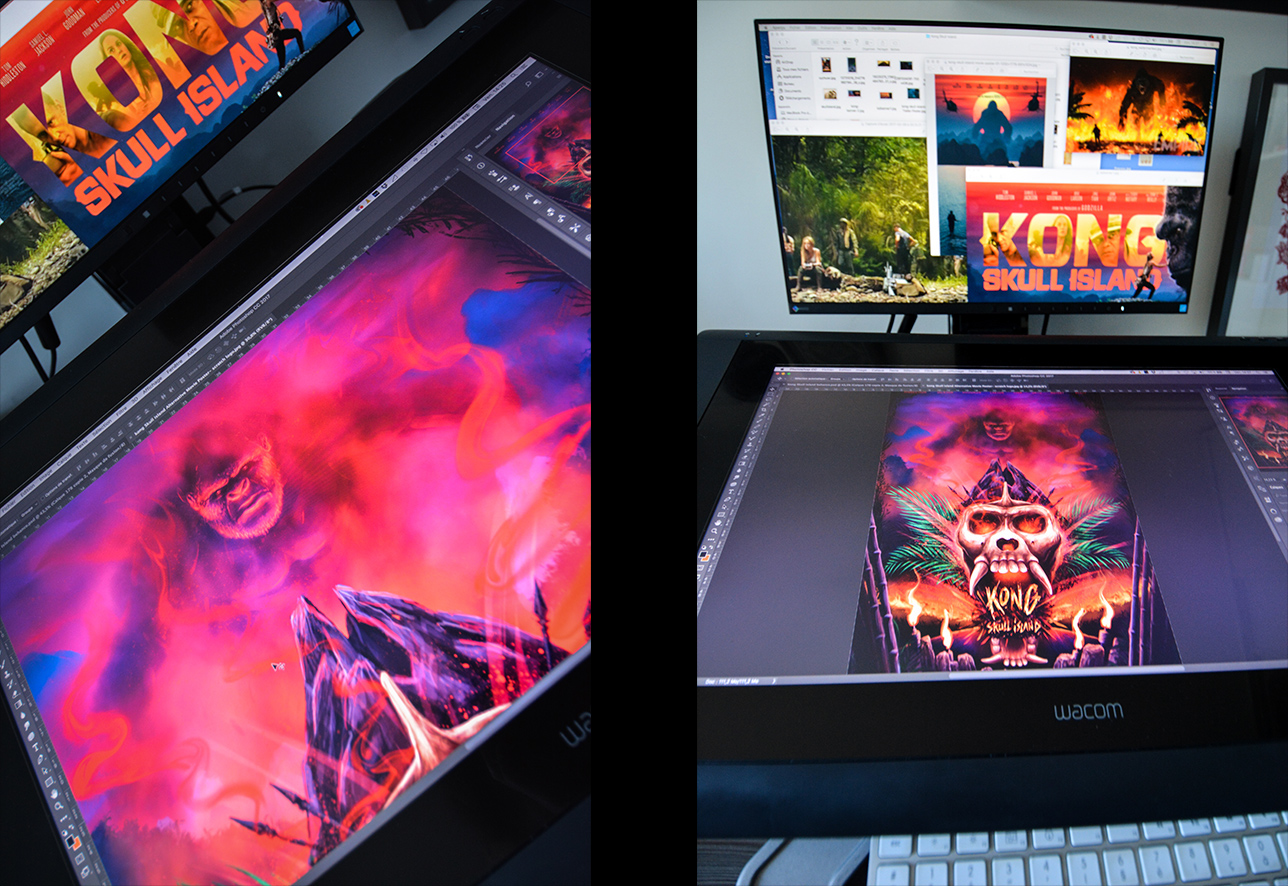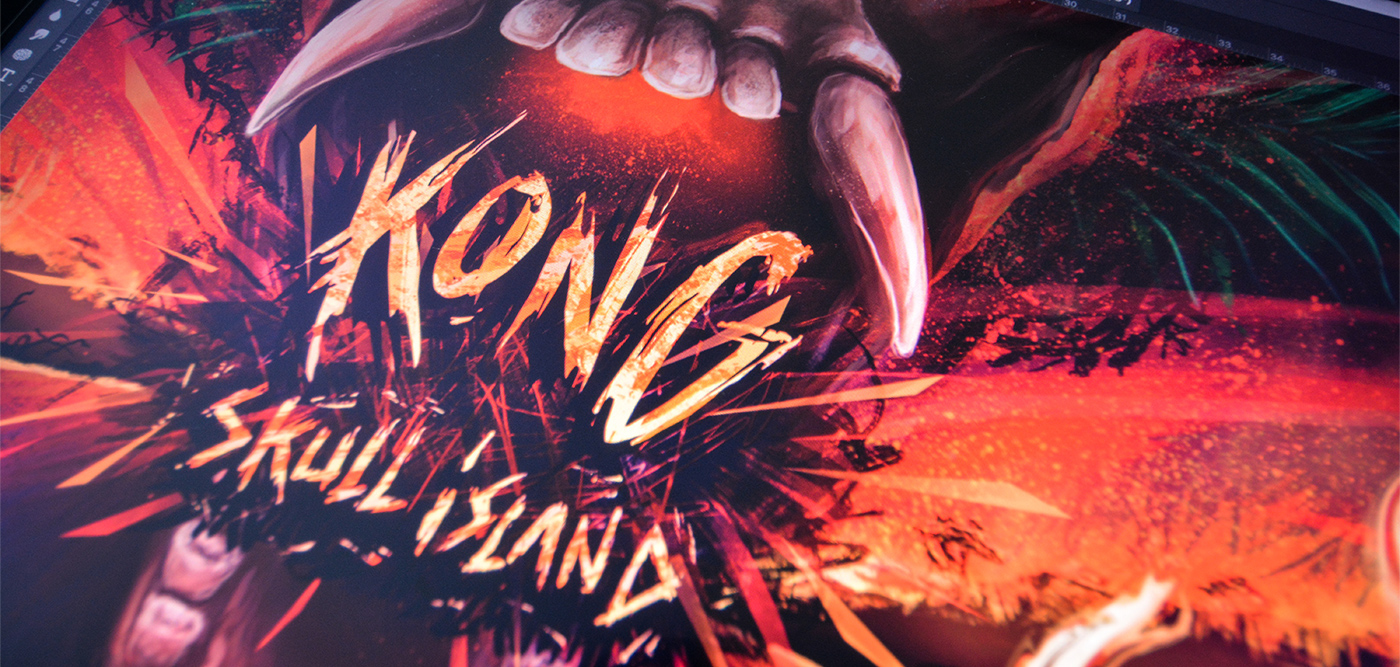 Here is a process "step by step" to show how i've created and painted the poster. At the beginning i'm always keeping things simple, and try to focus more on establishing basic shapes, colors and mood for the Artwork. then i'm building part by part each elements by working on specific areas, adding volume, details and colors progressively.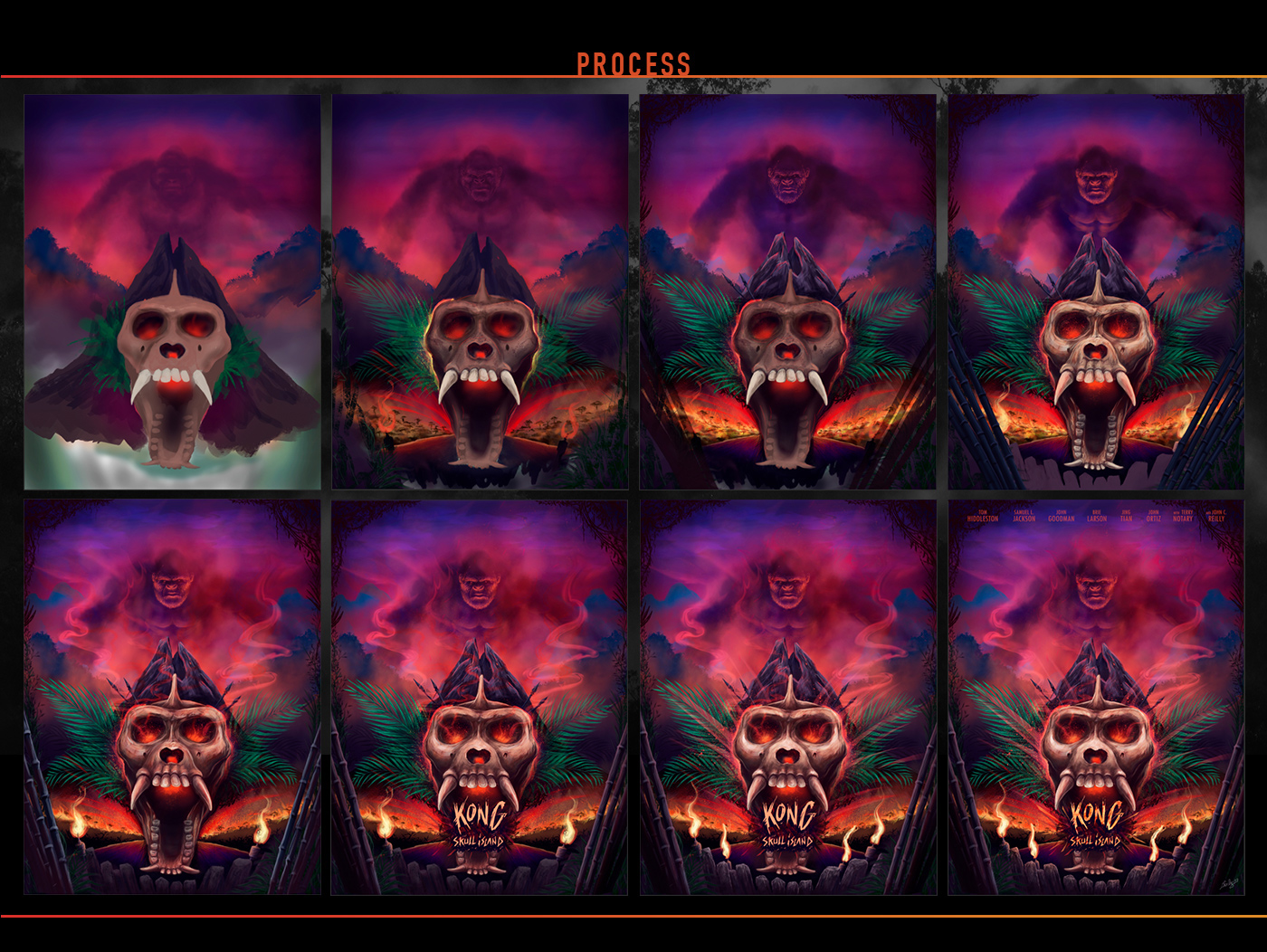 Thanks for watching this project. I hope you enjoyed it. 
This "Kong:Skull Island" Alternative Poster was created using Adobe photoshop + a graphic tablet. I didn't use any photograph or texture in it. Just digital brushes.
  If you would like to purchase this Artwork as a "Fine Art poster ", you can order it on my website : 
If you Liked this project and want to see more about my works feel free to add me on my social pages here: