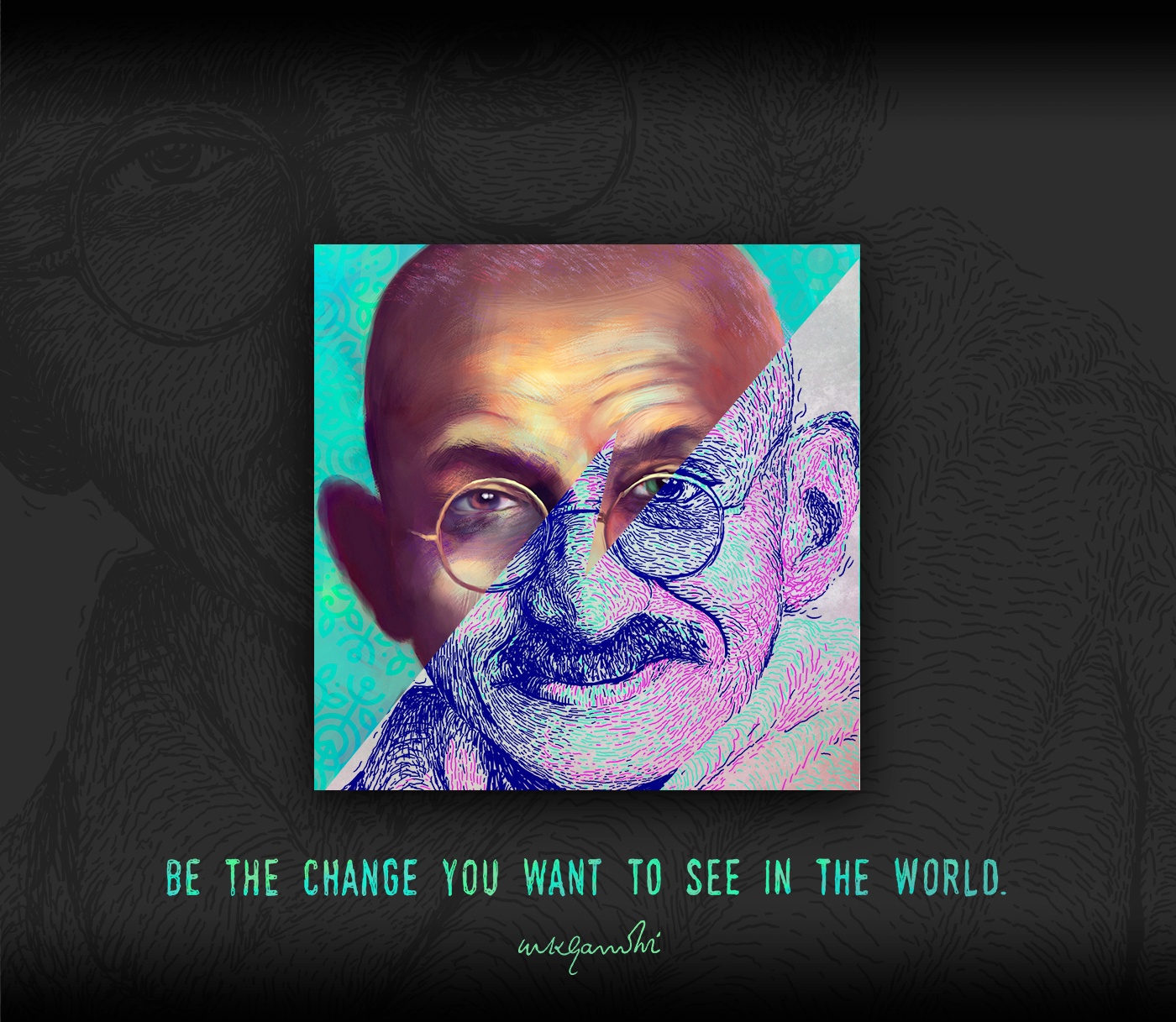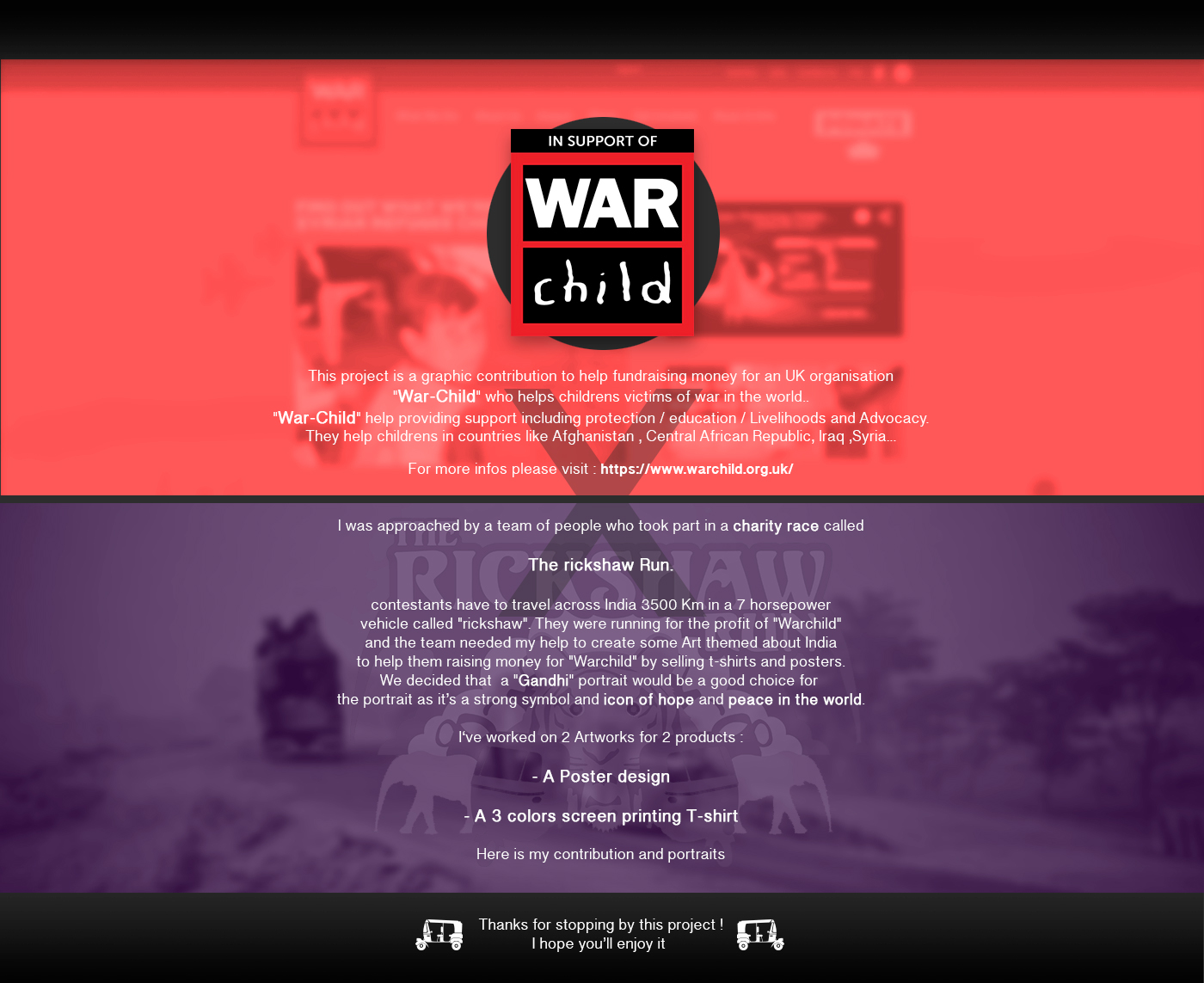 I wanted to paint with bright colors and also wanted to have contrast for this portrait. 
To design this poster i've created a pattern for the background inspired by Indian Textile and vivid colors. I also wanted to include a quote of Gandhi in the poster related to "peace" and wanted it to be highlighted by a graphic frame around it.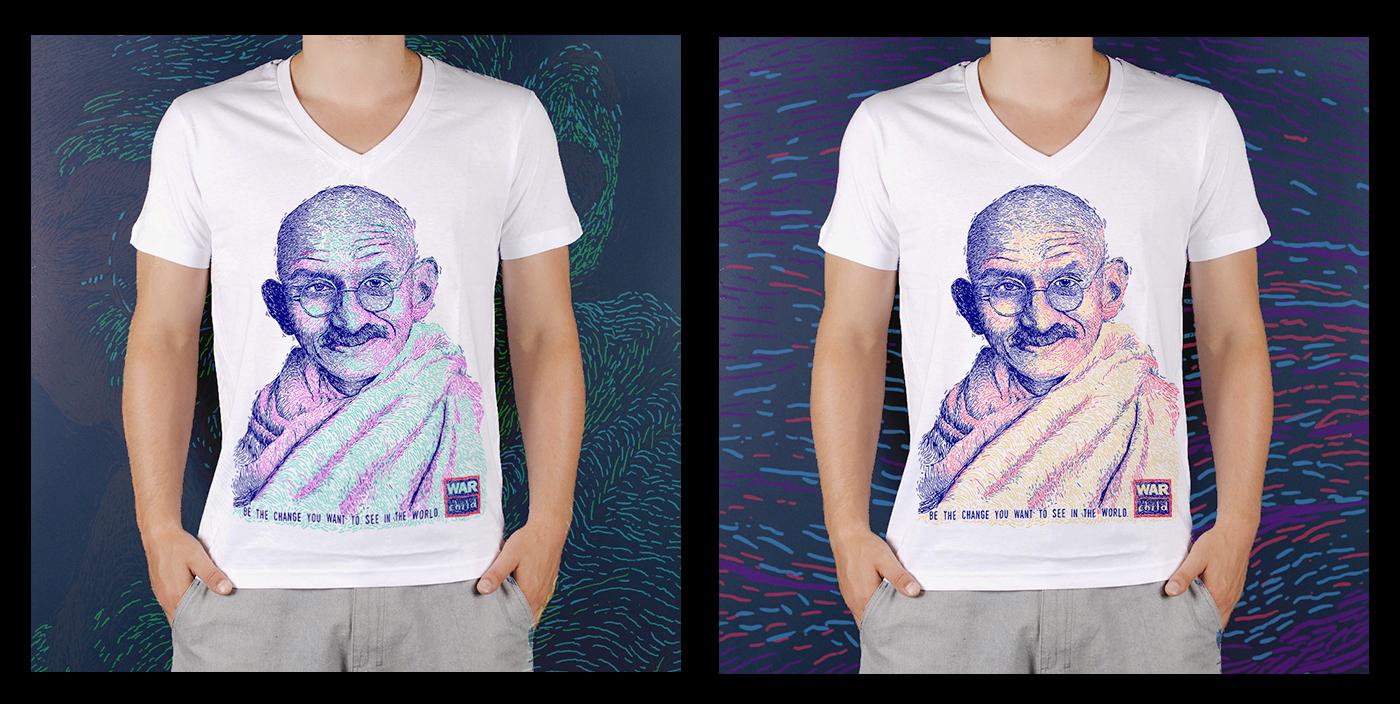 This Artwork was created in 2 versions of 3 colors screen printing portrait. I've drawed thousands lines to create it my goal was to show that small things like individual small stroke putted together can create a bigger thing in the end.
I hope you liked this project.
In the end due to problems of time the team didn't had the time to print these Artworks so this remained more invisible than it should have been, I was a bit disapointed about how it ended but anyway it was a good challenge for me to take. 
If you want to learn more about "Warchild-UK" and "rickshaw run" please visit these links :
If you want to buy this poster , you can order it as a Displate (Thin metal poster) over here :