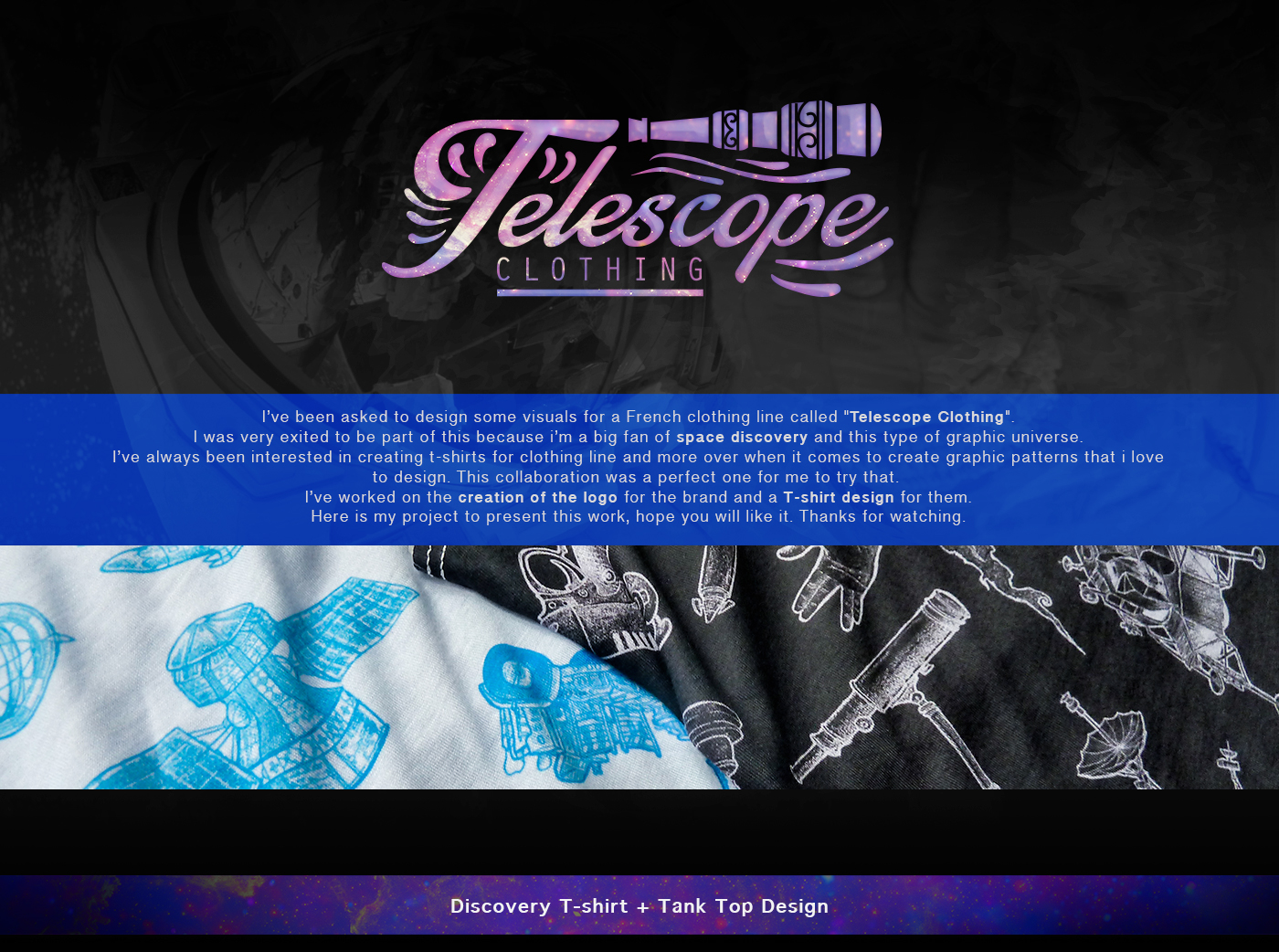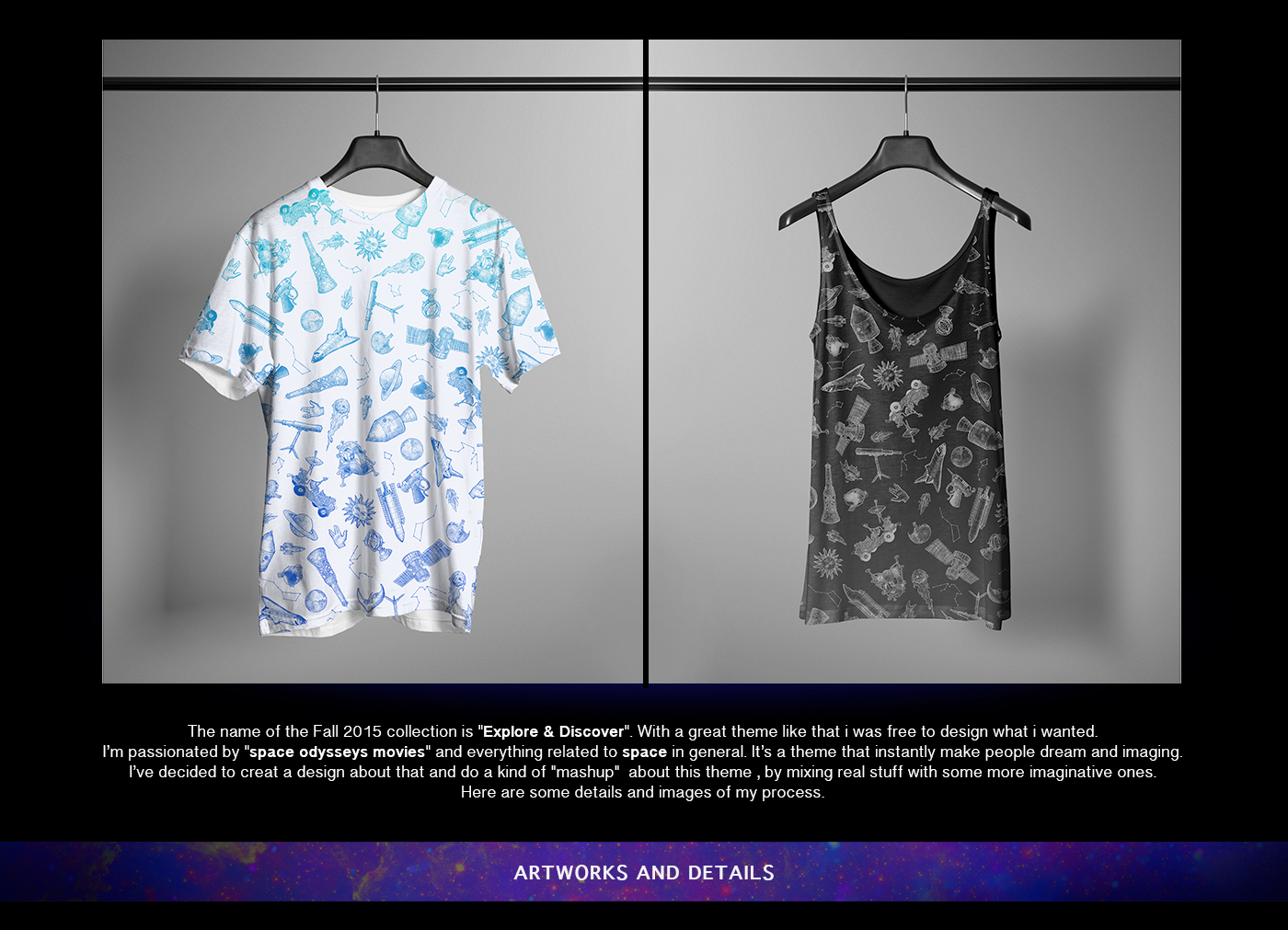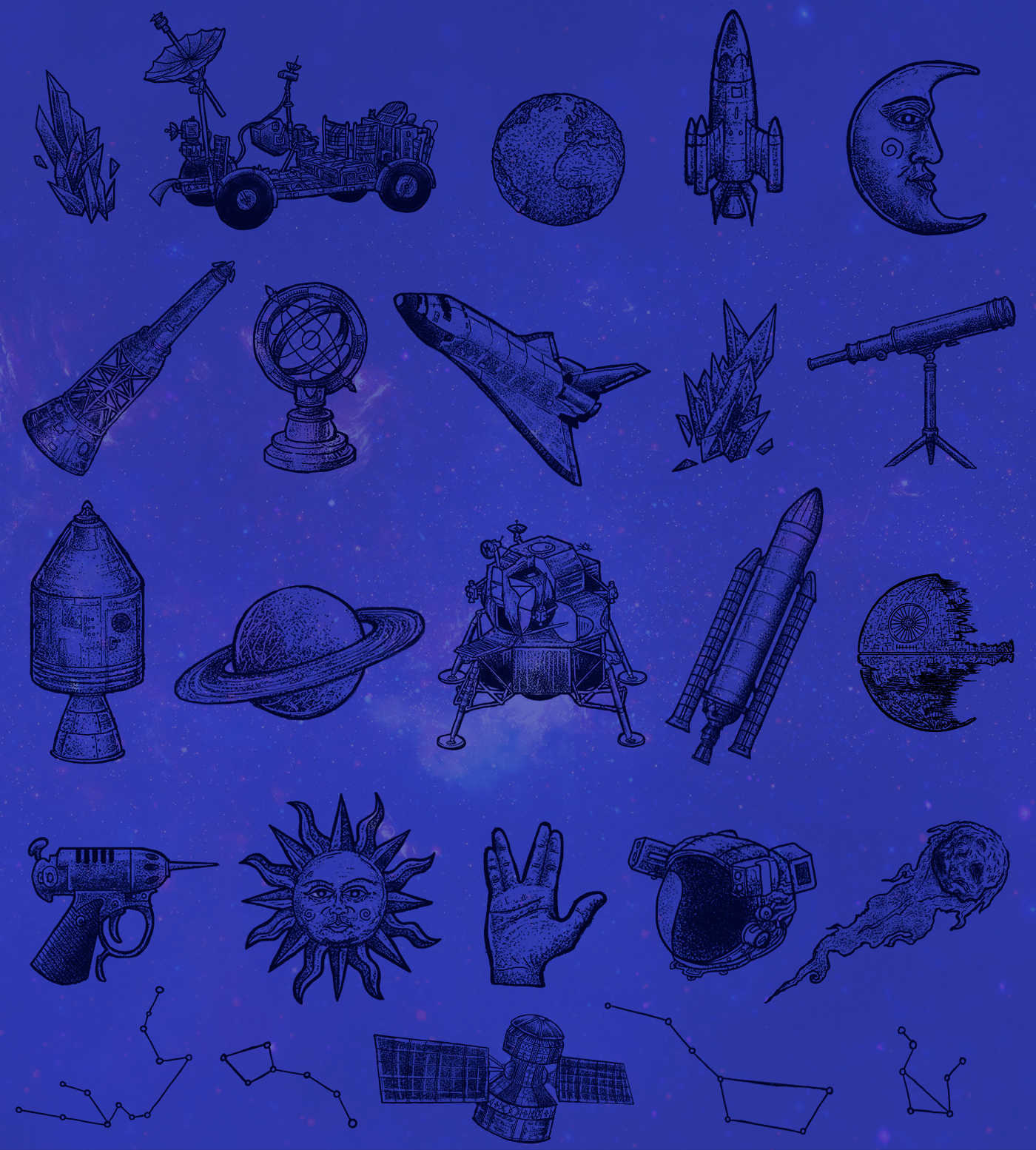 Here are all the graphics i've hand-drawn to build this graphic pattern and create this design. Various elements like spaceships , fireball or satellites ( and a few extra stuff for science-fiction lovers...).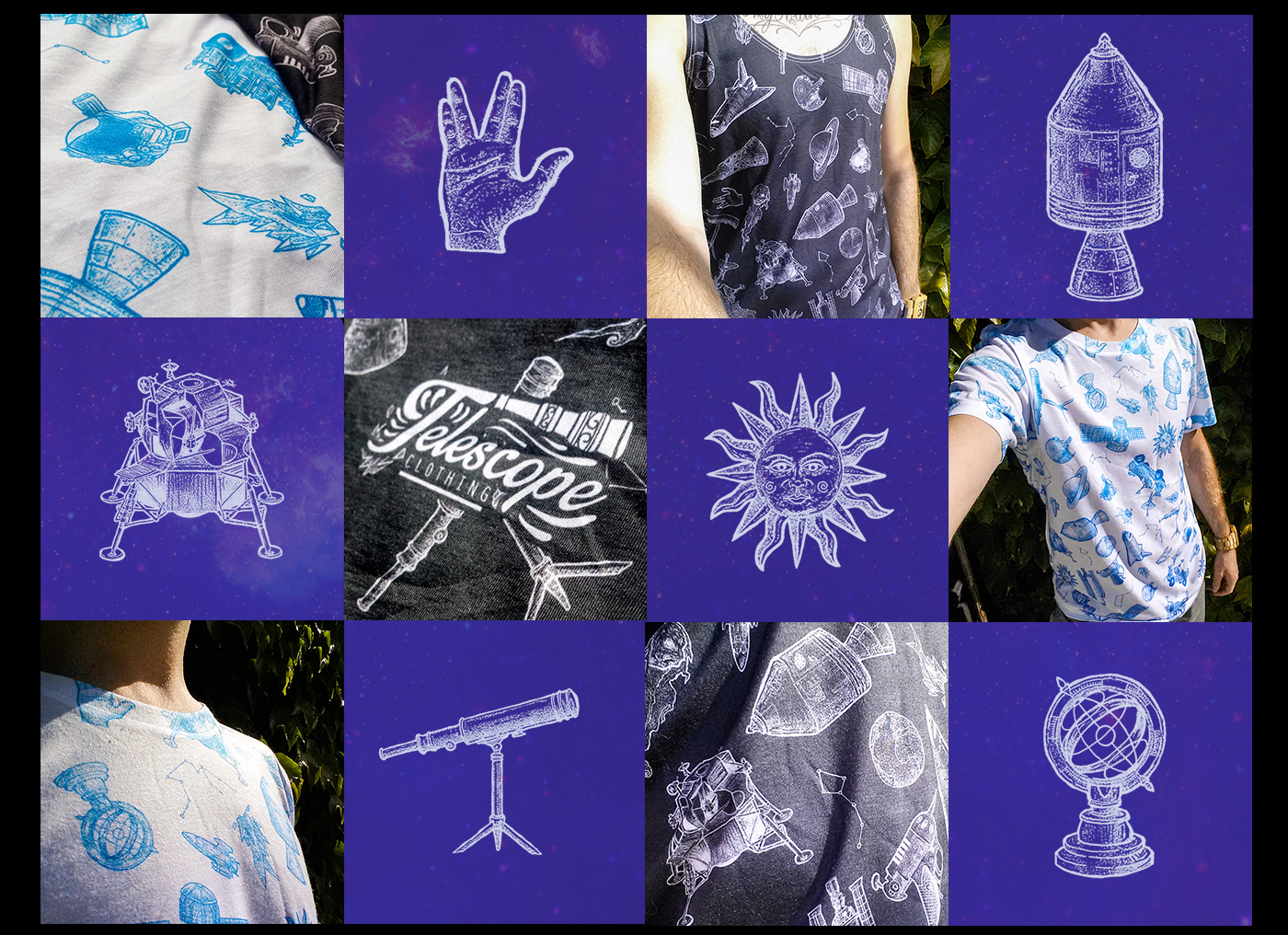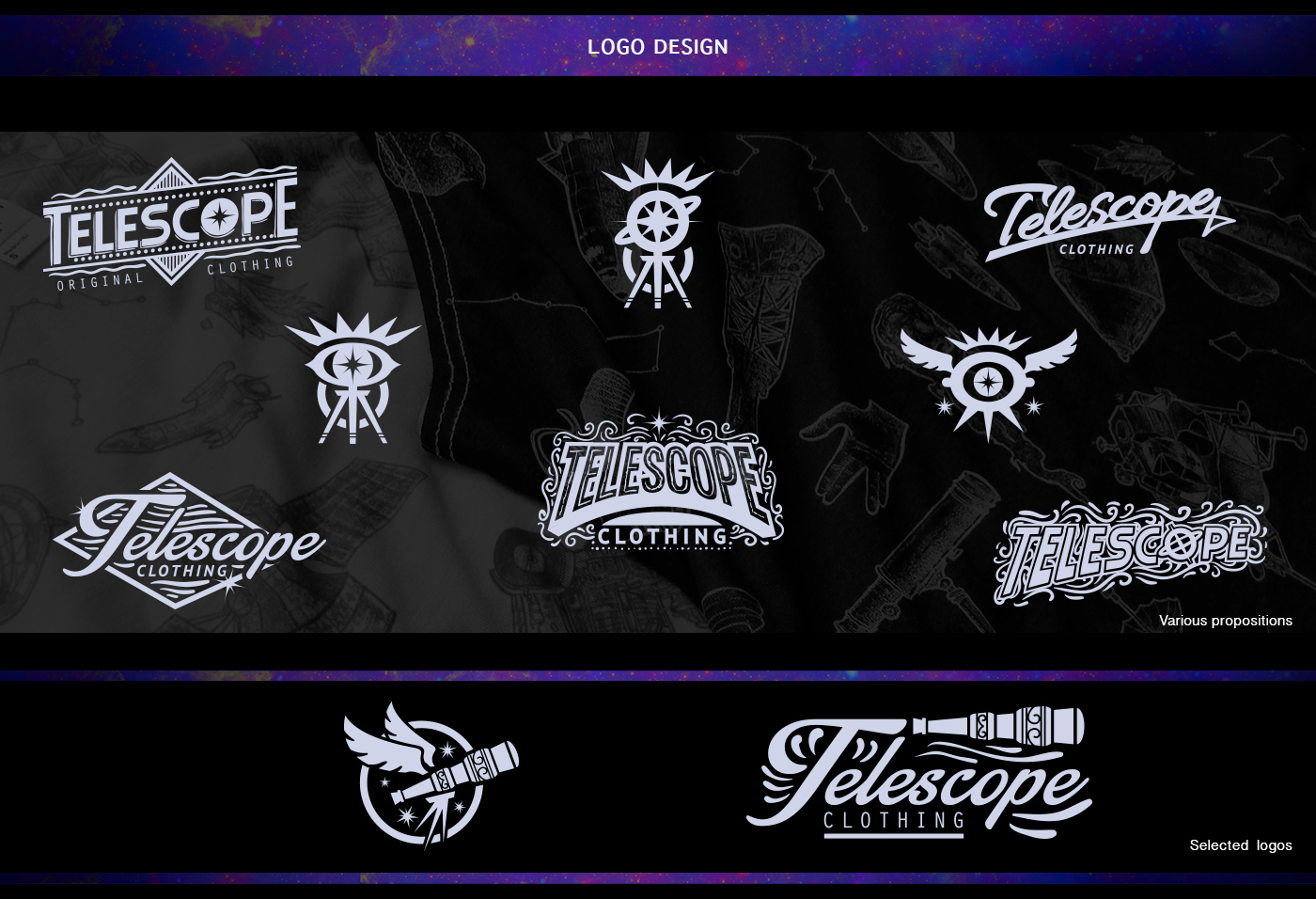 The logo design part was another point that i had to work on. We discussed about the image and culture of Telescope Clothing
 and we both agreed that we had to create a logo that would have
a "vintage look" in it but with a design touch to mix "vintage" and "modern".
If you like this T-shirt , take a look at Telescope Clothing website , they have great t-shirts , tanks and sweaters designed by various cool illustrators , it's worthing the click and support !
The "Discovery Tee" is available directly on theire website , they ship worldwide.